Graduate
Advance your education with graduate study in kinesiology and health sciences.
Our department offers two graduate degree programs, along with a post-baccalaureate graduate certificate. Each program offers unique and challenging opportunities to qualified candidates both in the classroom and in research.
Financial Support
Graduate assistantships: Graduate assistantships are available on a competitive basis. Please contact Anette Loughran-Fjeldstad, Ph.D., director of graduate studies, at asfjeldstad@vcu.edu for additional information.
Scholarships and awards: The College of Humanities and Sciences (CHS) offers more than 100 scholarship opportunities annually to currently enrolled students. Learn more about CHS scholarships and search the database.
Other funding: There are many ways to fund your graduate studies. The VCU Graduate School has a funding opportunities page with a full list of VCU resources for your exploration.
Explore
This certificate prepares professionals to serve a critical role on the interdisciplinary healthcare delivery team in the emerging preventive health care model in the U.S.
This program provides advanced coursework for students interested in the application of health and movement science principles to exercise science, teaching and sports medicine.
This program prepares rehabilitation and movement science scholars through a rigorous academic program that focuses on the development of teaching and research expertise in the applied science disciplines.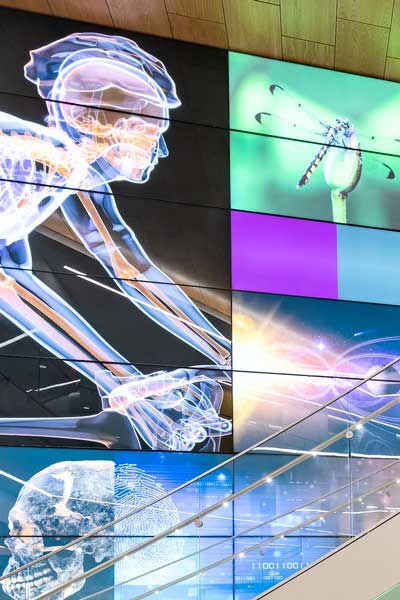 Study in Our New STEM Building
Our brand new, 169,000-square-foot STEM building has a dedicated resistance and biomechanics laboratory, as well as a running track and other types of exercise equipment for students to utilize for movement science experiments.