M.S. in Health and Movement Sciences
Our Master of Science degree is offered with a concentration in exercise science and has both a thesis and non-thesis option.
The program provides advanced coursework for students interested in applying health and movement science principles to exercise science, teaching and sports medicine. Both the thesis and non-thesis options require a minimum of 36 total graduate credit hours for completion of the degree program.
In the thesis option, students must complete HEMS 798 for six credit hours and 30 hours of prescribed coursework. Students enrolling in this option will not be required to complete a comprehensive examination. In the non-thesis option, students must complete 36 hours of prescribed coursework and must pass a comprehensive examination taken after the completion of the 30th hour of coursework.
How to Apply
All applications to the M.S. program must be submitted via the VCU admissions portal, and must include:
Official undergraduate transcripts
A personal statement
Three letters of reference
GRE test scores
Admission Requirements
In addition to the general admission requirements of the VCU Graduate School and VCU College of Humanities and Sciences, applicants must have received a bachelor's degree in exercise science or a related field from an accredited university or college.
Applicants planning to enter the teaching profession should hold a valid teaching endorsement. This program does not provide opportunities for initial licensure in health and physical education.
Application Deadlines
Suggested application deadline dates are:
March 15 for fall and summer admission
Nov. 1 for spring admission
Applications are considered until all positions are filled.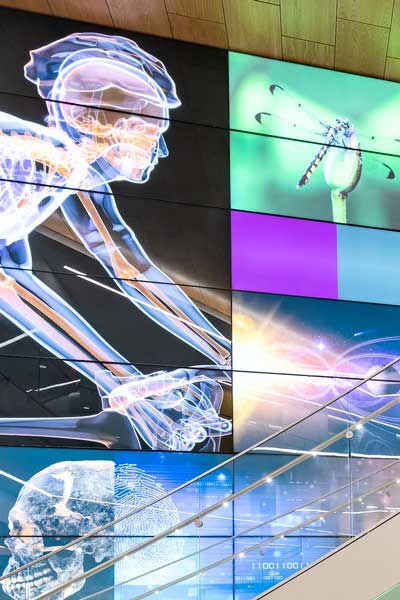 Study in Our New STEM Building
Our brand new, 169,000-square-foot STEM building has a dedicated resistance and biomechanics laboratory, as well as a running track and other types of exercise equipment for students to utilize for movement science experiments.