Undergraduate Program
Our undergraduate program will equip you with a deep understanding of human movement and how it affects our health.
You will learn about the anatomy, physiology and biomechanics of the human body, as well as the principles of exercise science and nutrition. Find more in-depth details on our undergraduate offerings below.
Explore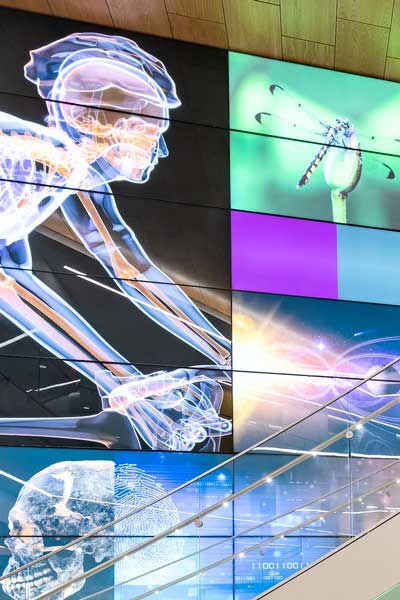 Study in Our New STEM Building
Our brand new, 169,000-square-foot STEM building has a dedicated resistance and biomechanics laboratory, as well as a running track and other types of exercise equipment for students to utilize for movement science experiments.